How do I create an ad on Tabby Ads?
A Tabby Ads campaign consists of three levels: campaign, ad set, and ads.
In campaign you set the duration and budget of your campaign.
In ad set you select your target audience.
In ad you create your creative, including image, headline and URL.
For a detailed walkthrough you can watch this tutorial.
Setting up a campaign.
You start with setting up a campaign and its settings.
Choose your campaign name
Select one of your brands to advertise with
Decide on your campaign duration
Allot a budget by setting a max Cost per Click (CPC) price. You can set a daily budget and/or total budget as well.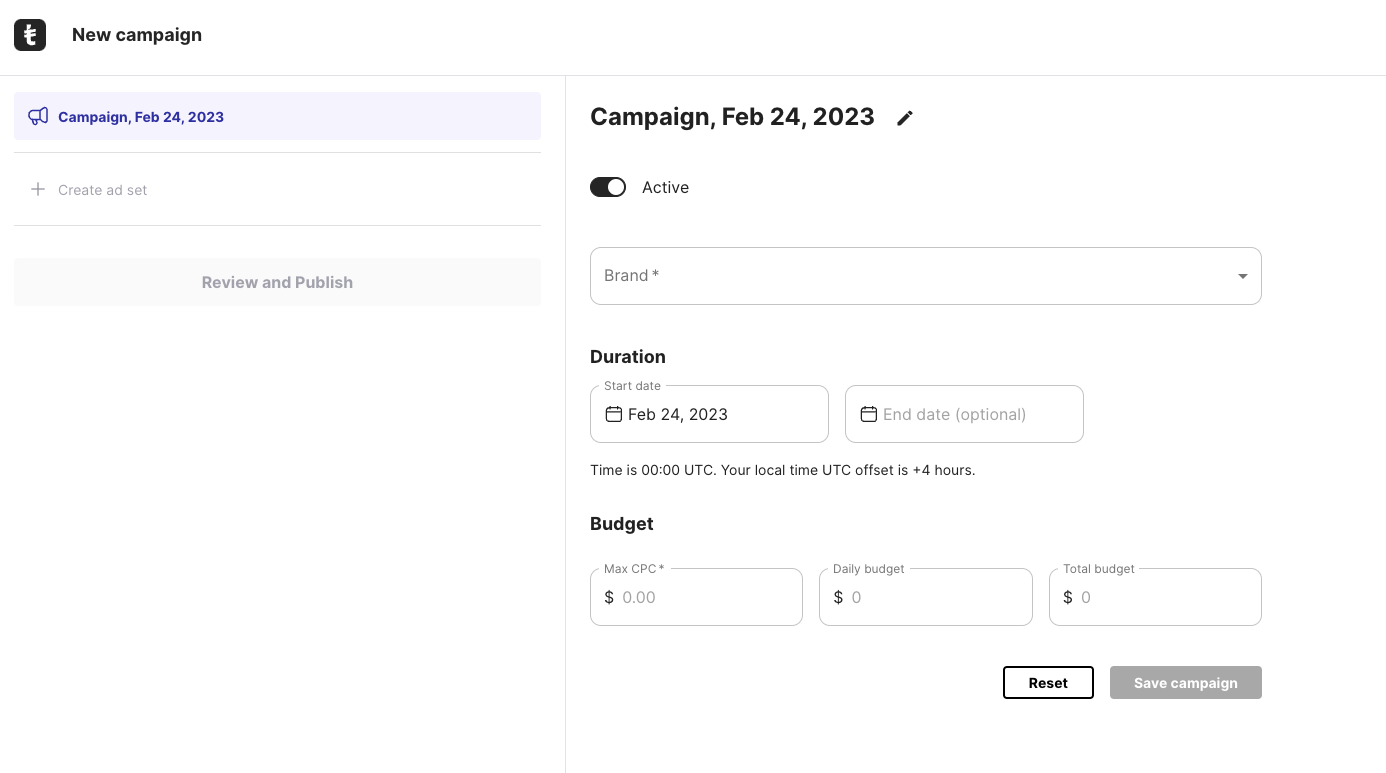 Setting up an ad set.
Next you'll create an ad set. One campaign can have multiple ad sets. In the ad set settings you select your target audience.
Although it may seem interesting to narrow down on your target audience, it is a best practice to keep your audience broader.
Give your ad set a name
Choose the demographics of your target audience:

Targeted countries
Gender
Age
Language

Choose your audiences interests and behaviour

Select the categories that match your store's
Define a specific behaviour like engaged shopper or high AOV shopper.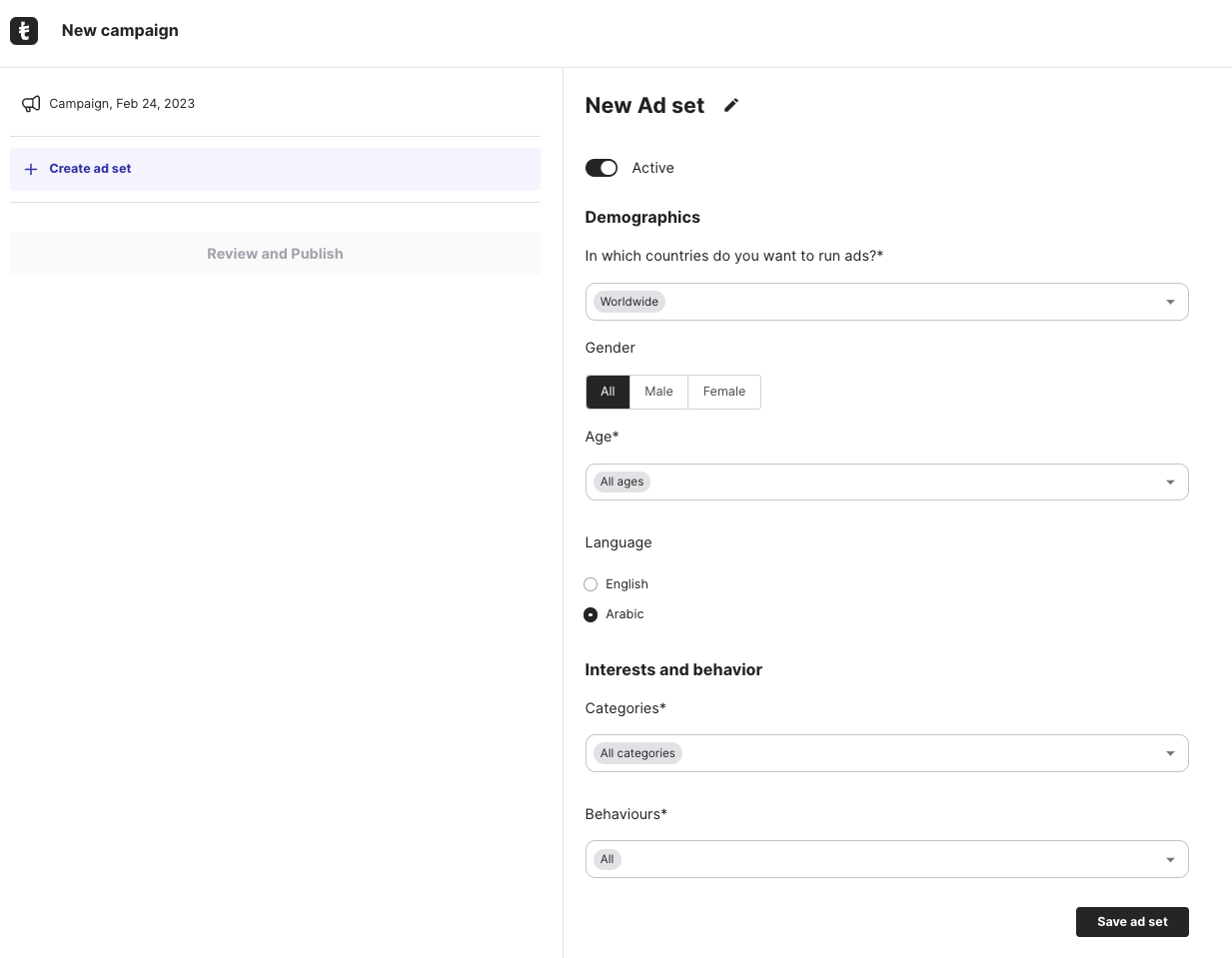 Setting up an ad.
Next you'll create an ad.
Upload your logo and a banner image
Write a catchy headline
Add the URL you want to send shoppers to
Save your ad
Review and publish
You can create more ad sets and ads within the same campaign. When you're ready to launch your campaign, press 'review and publish'.
Your campaign will be reviewed, and once approved it will go live.
If your campaign is rejected, you can go back and make the changes required to take it live.
---
---